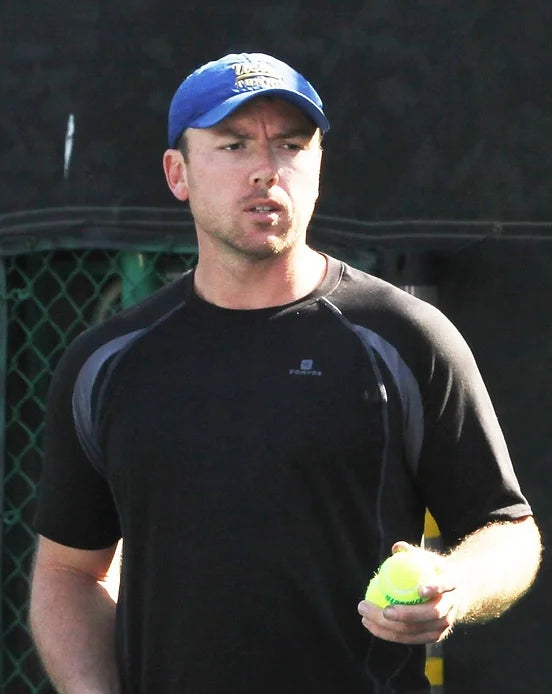 Jon Neeter - Owner
As a High School junior, Neeter trained under legendary coach Carlos Goffi the former coach of both John and Patrick McEnroe. He won several junior tournaments and used his skills to earn a tennis scholarship at the University of Maryland, an NCAA Division I program. In college, Neeter played #1 Singles and Doubles in the ACC (Atlantic Coast Conference) conference. After graduating at the top of his class while earning his degree Sports Marketing and Management, Neeter was offered a position as the Assistant Coach of both men's and women's tennis team at the University of Maryland. He also coached at the world renown Junior Tennis Champions Center (JTCC) in College Park, MD which is often used as a training facility of USA Olympic Athletes and USTA players including 2022 US Open Semifinalist Frances Tiafoe.

After two years of coaching success in Maryland, Neeter was offered an Assistant Coach position at Duke University, a perennial top 10 powerhouse. Under Neeter's coaching at Duke, four of his players earned All-American honors and the team was ranked as high as #3 in the nation! These accomplishments lead him to be runner up for regional assistant coach of the year and a nominee for national assistant coach of the year in 2005. Dozens of the junior players Neeter trained have been ranked top 10 nationally and top 100 internationally. He coached Clay Thompson to a #2 national ranking and several national titles. Thompson went on to be the #1 player in college tennis in 2014 at UCLA, and was named senior player of the year. He also trained Deiton Baughman throughout his junior career who reached #1 in the nation in the boy's 18 and under as a 15-year-old. Baughman went on to compete in the US Open and was a member of the US Davis Cup team, he currently serves as head tennis professional at the Santa Monica Tennis Center. Neeter has been in high demand and has coached around the world since he began coaching in the late 90's.

To date, he has trained and coached over one thousand players and he has also earned additional credentials with the United States Tennis Association. He is certified by the USTA High Performance Coaching Program and a member of PTR (Professional Tennis Registry). Neeter founded the Santa Monica Tennis Center in 2010, where he has played with and assisted several celebs including Britney Spears, Matt Damon, Owen Wilson, Michael Keaton, Dustin Hoffman, Christian Bale, Blake Griffin, and Sidney Crosby.

LESSON RATE: $180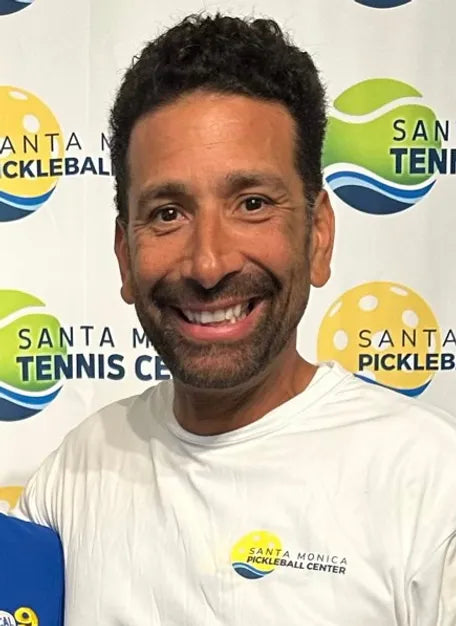 Julio Rivera - Director of Pickleball
Julio Rivera became the Director of Pickleball and the Santa Monica Pickleball Center in 2022 and assisted Jon in opening the first dedicated Pickleball facility in Los Angeles.
Rivera became passionate about Pickleball in 2018 after decades of success as a tennis coach. He came a dedicated competitive player and has been ranked as high as top 40 in the world on the APP Senior Pro Tour.  Rivera earned certification through the IPTPA in 2019.  Julio is currently the Head Coach of the Orlando Squeeze Major League Pickleball team and is widely considered one of the top coaches in all of Pickleball.
As a tennis coach Julio created the Underground Tennis Movement 2010 which is a community of racquet sports athletes with thousands of members and followers.Rivera has been certified by the USPTA for decades. In 2017, he was awarded the USPTA  Pro of the Year.To date, has coached and trained over one thousand players all over the country. Rivera is also known for training musicians and actors throughout Hollywood including Hilary Swank, Donna Mills, and Lindsey Buckingham from Fleetwood Mac.